Central banks running out of firepower in fight for global growth, says Glenn Stevens
Tags:
USA
Central banks running out of firepower in fight for global growth, says Glenn Stevens published by Evanvinh
Writer Rating: 5.0000
Posted on 2016-04-19
Writer Description: Evanvinh
This writer has written 733 articles.

The Reserve Bank governor, Glenn Stevens, has warned that the inability of governments and central banks to lift global growth prospects is the "biggest vulnerability" facing the world's financial system today.
He says global growth must be Australia's focus but the country also needs to realise that central banks are running out of firepower and government policies must start carrying more of the burden.
IMF has to act, not just talk, to jumpstart global economic growth
Larry Elliott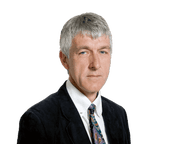 Read more
Speaking in New York on Tuesday, at the Credit Suisse Global Markets Macro Conference, Stevens said the extreme volatility in markets over the past six months – with huge swings in the prices of iron ore and coal, oil, and shares – was probably more extreme that conditions warranted.
He said in many cases declining commodity prices reflected additional supply, "which usually carries a different – positive – implication for global growth, as opposed to weaker demand".
But he warned that there was a need to understand the world may have entered a period in which the trend rate of growth was lower than normal.
If this were the case, expectations about future incomes and tax bases will "have to be reconfigured", he said. This had implications for retirement income plans, he warned, because the returns future retirees had been promised may not be delivered if growth was lower than assumed.
Stevens said serious commentators – including the former US Federal Reserve chairman Ben Bernanke – had begun wondering if central banks ought to start putting money directly into individuals' bank accounts to encourage them to spend more, because the need for more growth and inflation was so strong, and because traditional monetary policies were failing.
Stevens said he did not believe economic conditions were that desperate, yet, and governments should still be focusing on funding growth-enhancing infrastructure projects while borrowing costs were so low.
Talk is cheap so Glenn Stevens must act soon to lower the dollar
Greg Jericho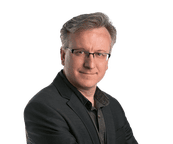 Read more
"Maybe we need to be clearer about what we can't do … we are reaching the limits of monetary policy in boosting [global growth]," he said.
"Surely diminishing returns are setting in. My suspicion is that more and more people realise this. Maybe this has something to do with market confidence being easily rattled. There was a hint in the recent episode [of market volatility] of the feeling that central banks didn't have much left they could do, if things got worse."
He said governments ought to redouble efforts to fix things that unnecessarily restrained growth. And it was surely time that policies beyond central bank actions did more to improve growth fundamentals, he said.
Tweet
Sources:
http://www.theguardian.com/australia-news/2016/apr/20/central-banks-running-out-of-firepower-in-fight-for-global-growth-says-glenn-stevens
You have the right to stay anonymous in your comments, share at your own discretion.