Peanut curry death: Restaurant owner Mohammed Zaman jailed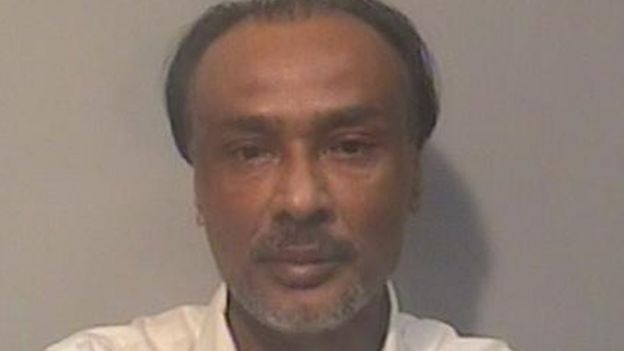 Tags:
England
Peanut curry death: Restaurant owner Mohammed Zaman jailed published by Mooba
Writer Rating: 3.3333
Posted on 2016-05-26
Writer Description: Brandon
This writer has written 186 articles.

A "reckless" restaurant owner has been jailed for six years for the manslaughter of a customer who had an allergic reaction to a curry.
Paul Wilson, 38, suffered a severe anaphylactic shock in January 2014 after eating a takeaway containing peanuts from the Indian Garden in Easingwold, North Yorkshire.
Mohammed Zaman, 52, was found guilty at Teesside Crown Court.
The court heard he cut corners by using cheaper ingredients containing peanuts.
In what is thought to be a landmark trial, Zaman, of Aylesham Court, Huntington, denied he was responsible but a jury was told he switched almond powder for a cheaper ground nut mix, which contained peanuts.
Mr Wilson, a bar manager from Helperby, North Yorkshire, specified "no nuts" when he ordered a chicken tikka masala - an instruction which was written on his order and on the lid of his takeaway, the court heard.
He died three weeks after a different customer with a peanut allergy bought a meal from one of Mr Zaman's six restaurants and had a reaction requiring hospital treatment.
The restaurateur had a "reckless and cavalier attitude to risk" and "put profit before safety" at all his outlets, the jury was told.
Zaman was almost £300,000 in debt and cut costs by using the cheaper nut powder and by employing untrained, illegal workers, the court heard.
Sentencing him, Judge Simon Bourne-Arton, the Recorder of Middlesbrough, said Zaman had remained "in complete and utter denial" and ignored warnings from officials after 17-year-old Ruby Scott suffered a reaction to a curry, three weeks before Mr Wilson's death.
He said he had thrown away his successful business and property portfolio worth £2m "in pursuit of profit".
"You have done so in such a manner as to bring about the death of another individual", said the judge.
"Paul Wilson was in the prime of his life.
"He, like you, worked in the catering trade. He, unlike you, was a careful man."
But the judge acknowledged Zaman was of "good character" and the sentence would have an impact on his wife and four children.
In a statement read out in court, Mr Wilson's parents, Margaret and Keith, from Sheffield, said they felt "numb, shock and disbelief" over their son's death.
"I feel robbed that I won't share the rest of my life with Paul"," Keith Wilson said.
Mrs Wilson said her son was "meticulous" about dealing with peanuts after a reaction to a chocolate bar at the age of seven.
She said the smell of peanuts, or accidentally drinking from the same glass as someone who was eating them, could trigger a reaction.
Tweet
Sources:
http://www.bbc.com/news/uk-england-36360111
You have the right to stay anonymous in your comments, share at your own discretion.